Here at mega-watt we have many solutions availble to make handsfree conectivity in your car easy. From docking cradles to fully integrated handsfree systems using your orginal or after market car speakers. Mega-watt is a leading provider of fully fitted hands free car kits, bluetooth hands-free car kits and solutions to both the corporate and retail clients,
Mega-Watt is a fully Trained, Certified and Approved supplier and installer for the following makes of Handsfree phone kits
Parrot
Motorola
THB Bury
Nokia
Novero
Driving hands free legistation
On the 27th February 2007 The Road Safety Act 2006 came into force in the UK. If you are caught holding a mobile phone whilst driving you will be issued with a minimum £60 fine and 3 penalty points. If you are an employer you can be prosecuted if you instruct an employee to drive, make or receive calls without an appropriate hands free device. Drivers of vans, lorries, buses and coaches can incur a maximum fine of £2,500 if dealt with by the courts.
Corporate Manslaughter Act 2008
Corporate manslaughter is a crime committed by a company in relation to a work-related death.
On 6th April 2008 the Corporate Manslaughter Act came into force and has now been extended to permitting an employee to drive and communicate without using an appropriate hands free device. This would see the company liable under this act.
The Corporate Manslaughter and Corporate Homicide Act will affect all companies regardless of size. The new law will mean that any organization can be prosecuted where a safety failure is the cause of work-related deaths. (Under the new act it no longer needs to be the sole cause of death). Such cases will not be limited to fatal accidents in fixed workplaces, but will include cases of death on the road. Employers can no longer pass all responsibility and blame for a fatal crash onto the driver.
A few examples of what is available can be found below, please feel free to contact us with all car specfic information for a free supply & installation quote.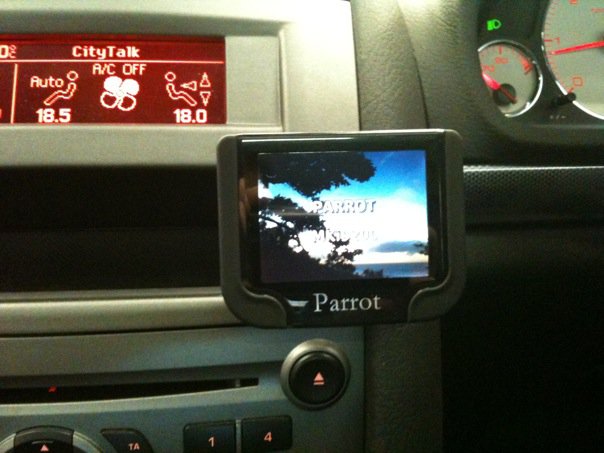 Parrot mki9200 fitted to a pug 407. Fantastic parrot phone kit quality with amazing iPod/iPhone control and sound through the cars audio system. One of the best iPod intergration systems available today from mega-watt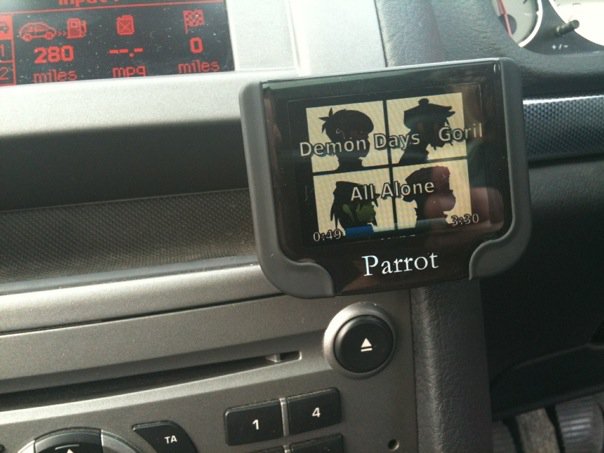 Parrot mki9200 with album artwork from an iPhone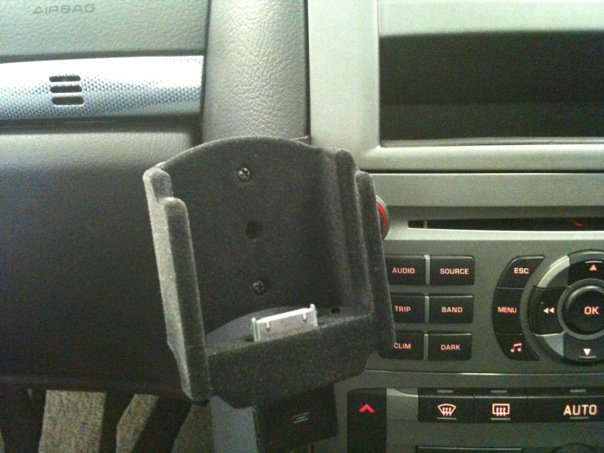 Brodit and dash mount bracket for iPhone